About Us
We at Human Crayon Management Service Pvt. Ltd. are a group of professionals who have worked across industry and functions. We bring with us rich and varied experience of the corporate, consulting and entrepreneurial side. This blend of varied experiences helps us in understanding and executing our customer requirements effectively.
One of our business units is into management consulting services while the other business unit is into exhibitions and conferences. An overview of our exhibitions and conference business is as mentioned below.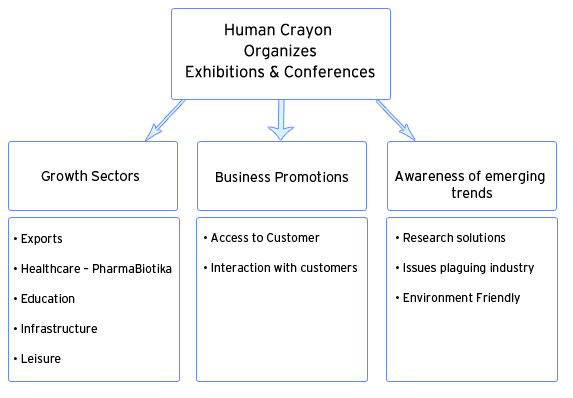 "Human Crayon organizes Exhibitions & Conferences in the growth sectors, channelize your business promotions and bring awareness of emerging trends".